This Episode was CRINGE WORTHY…
I was so uncomfortable watching this episode because it has so many cringe-worthy moments! Let's unpack!
Daniel & Issa & Daniel's Career
Daniel & Issa as we discussed in the last blog have a co-dependency relationship.
Daniel showcases his inability to express his feelings when he absolutely should and needed to. Daniel had the green light to give his artistic critique when he was in his friend's studio working on music that they are going to introduce to a popular rapper. In reality, Daniel wants full creative control but he did not say that. He acted like it was okay and committed career suicide next. Next, Daniel decides to when they are in the studio with the rapper to show his original version and not the version that they worked on together. His friend becomes enemy real quick and he makes the executive decision to scrap his project altogether. When I was watching this I kept asking WHY?!




Why does Daniel think he does not need to put in work, work his way up like in any job or career?
Why did Daniel not speak up when it was appropriate?
Why was Daniel when showing his music without notice giving the producer the stare down like he hated him?
What did Daniel think was going to happen when he changed the music without notice? Did he think it was going to good?
Next, Daniel and Issa are at Dinner as she is thanking him for letting her stay and let's him know she will be moving out soon, she is taking the property management job and now has affordable rent! Issa will be glowing up the rest of the season I think.
During dinner, Daniel tells Issa what happened at the studio. Issa gives great advice, tells Daniel he was wrong and tells him he should apologize. Daniel wanted at that time for Issa to be his yes man, again their co-dependency relationship rears its ugly head. Issa giving Daniel good advice triggers Daniel to lash out. Daniel finally calls Issa out on always leaning on him to save her when she is in a jam, and telling her she is unqualified to give him work advice.
That is totally not true, Issa is a smart, educated woman who is just figuring stuff out, the advice she gave was good, Daniel was just not ready to receive it.




At the end of the night, they are laying in bed and Daniel tries to make up with sex, Issa stops it because she is on her path to growth and knows she deserves more. She deserves a whole man, not a situation. Good for you Issa!
The Transition… I do but I don't but I really do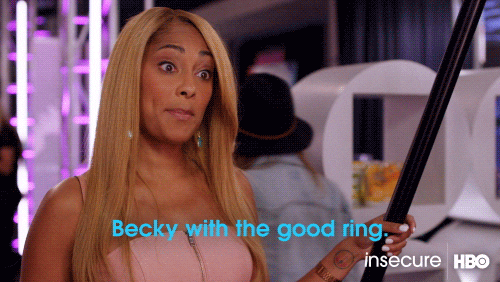 Tiffany is married and expecting her first child. She is happy to be embarking on this new journey. She is really, really happy but at the same time, her new journey is separating her from her old friends. They have a group chat without her and sometimes hang out with her as a group without her. She is in her feelings and rightfully so. I think she speaks to me because as me and my friends go off on different life paths, I personally have felt a way when I see a group event and I am not there and it could be because I was out of town or not living in the state and I still fill like I am missing out.
Molly and "at my old firm we did this"…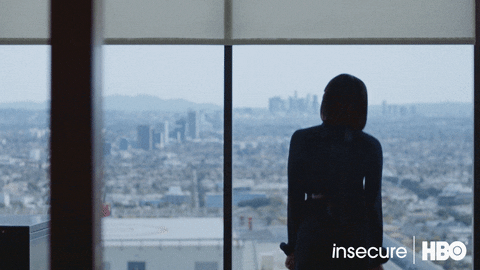 Molly's character is cringeworthy too. Sis just left a law firm because they refused to pay you your worth and laughed at you when you asked for it. This law firm PAID you your desired salary. But she seems to have forgotten that part but remembrs everything her old law firm did have.




Ways to not have an easy transition:
Make a big deal about what your firm does not have.
Pass judgment on how things are done.
Embrace stereotypes in a condescending way, even if you all are black/women/etc. Instead of inquiring about where a member was for a meeting, she just knew he was late on some colored people time. She was checked and informed that he was on a call and normally takes one at the start and joins later.
She is so annoying, she is making her transition harder than it needs to be and is making her bed very hard to lie on.
They are finally hiring someone black and Issa may get a new job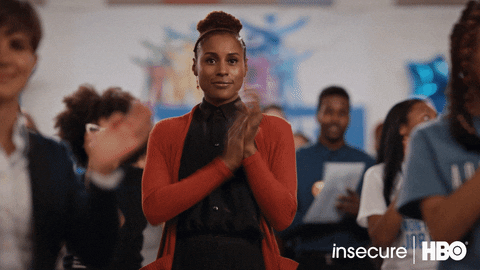 Issa is out at a job fair for "We Got Y'all!" I am excited for a new hire, I am hoping for some Awkward Black Girl Job Scenes because those were HILARIOUS!