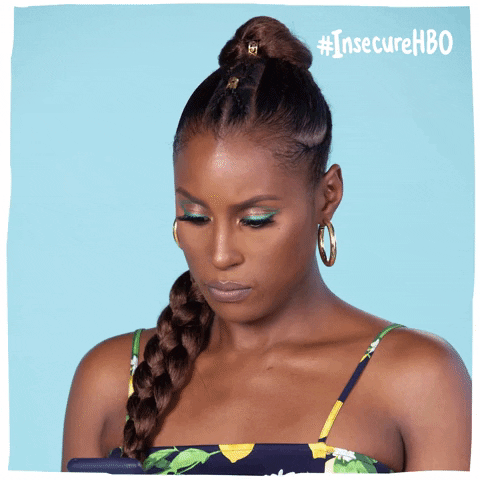 Insecure is back and with me putting more focus on my blog, why not add another show to the recap list! I like Insecure because I think we can take some real-life issues and lessons from these weekly recaps.
Lesson 1: Boundaries

Molly's prospects have gotten better. So first, she has higher vibrations. We see Molly first on her "baecation." This is a step up from Molly finding non-committal people, financially struggling or people that she is not physically attracted too. So first, Yass for this better dating pool, love!




Next, she is all about setting her boundaries. This is necessary to a whole nother level, especially with Dre. Molly does great with boundaries as most of us do. Without boundaries, it can get messy. Remember, Dre is her childhood friend that is married but is in an open relationship. Molly is doing this to protect her, without any boundaries, I can see Molly falling in love with Dre. I personally, don't see how Dre and still dealing with him can help her find her soulmate or have a drama free life. He needs to go.
Once she arrives back from her baecation, she answers his calls. She ends up sleeping with him and asking for boundaries the morning after. She asks for him to leave right after and he wants to stay and make pancakes. After the boundaries talk, he decides to use the key he gave her a while ago and let himself in. She asks for it back and he has an obvious issue with it
Let's unpack this. I think that Dre is pushing back because he does not want boundaries. I think that Dre is falling in love with Molly and would love to have an intimate space in her life for the rest of her life. He acts oblivious to her pushing back and he has proven to be super selfish in only advocating for his wants and needs.
Good for you Molly!




Lesson 2: Toxic Workplace

Whew, Chile!
Now I am excited to see how this unpacks during the season. Yes, Issa made a mistake during the last season as far as her job and what it represents and "fairness." However, how many times do white people get to make mistakes on their job and come back to work the next day and get a second chance with no extraness?
We open with Issa Rae being severely micromanaged and her role reduced. She is no longer able to work in the field.
Her manager thinks so little of her that she dismisses the information that Issa has found and does so in a very demeaning way. Issa holds the key to the reason why her company is losing major contracts and her manager could not care less because it is coming from her.
I am happy that the manager is a white woman, I personally have had some issues with toxic corporate workplace at the hands of white women. She is on to something here! This is straight, "hidden figures."
Lesson 3: You Can't Have Your Cake & Eat It Too!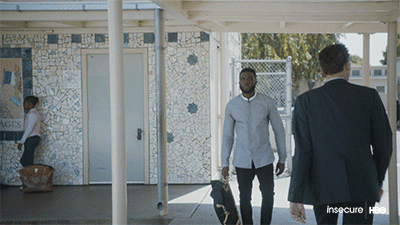 Issa finds herself staying with Daniel. Now my issue with Issa is she does not want Daniel, but she does not want Daniel to be with anyone else. This is so selfish and so much bull crap! She does not want him when he makes a move on her. But she does not want to hear him having sex with his girl, in his home, that she is letting him crash for free. She really needs to make a decision regarding what she wants to do with Daniel. I can see this going both ways. She can have him, they can be just friends, or if she keeps sending mix signals, he will hate her.